Summer Programs
Local colleges offer a variety of summer camps/programs available to high school students. Some are free, others require a minimal charge. Visit the institution's website for the most current information.
Benefits of Attending a College Summer Program:
This is the per­fect chance to get a real taste of the col­lege experience. Between the college-level academics, the valuable college admissions advice and the experience of living on your own, you will leave the college or university Pre-College more prepared for the challenges of your first year at college.
-Christine M. Hand Gonzales, Ed.D. Author, Professional College Counselor
University of Alabama Summer Camps
The University of Alabama is located in Tuscaloosa, Alabama and offers a variety of fun and intriguing summer programs for students of all ages.
Multicultural Journalism Workshop


The purpose of the workshop is to give high school students experience that teaches them more about college life and a career in media. Applications are available in September and are due at the beginning of April.
Students who will be in the 9th grade through freshman year in college in the fall are eligible to attend the workshop. The program is free and the University supplies housing, meals and field trips, as well as top-notch, intensive instruction by industry professionals. Questions? Email mjp@ua.edu

Capstone Business Academy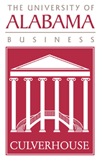 The Capstone Business Leadership Academy is a 10-day residential summer program designed for academically exceptional rising high school seniors interested in obtaining an education and pursuing a career in business. Participants interact on an individual basis with university professors and working professionals through a variety of presentations and experiences.
The program provides an atmosphere that will challenge and stimulate the participants. Each of the business disciplines – accounting, finance, economics, marketing, management, management science, information systems – is explored in interactive formats designed for in-depth exploration of their interests in these fields.

Other UA Camps
There area variety of other camps that offer students the a wide array of experiences, including natural history exploration, athletic camps, music enrichment, and many more opportunities. Whatever your interests, they have a program for you! Discover all the ways you can grow this summer at The University of Alabama.

---
Auburn University Summer Camps

Auburn University is located in Auburn, Alabama and offers a variety of summer programs for students of all ages.
Super-Emerging Scholars

Through a week-long series of lectures, activities, and events, participants learn critical reading, writing, and thinking skills as they address questions based on a specific theme. The week-long agenda is designed to introduce and reinforce critical reading, critical thinking, research, and writing skills. Participants work collaboratively to develop both electronic and print publications based on their work.
All students selected are required to reside in provided on-campus dormitories the entire week. Supervision will be provided by program staff. All meals will be provided and the program is free.

Senior Veterinary Camp

Veterinary Camp is conducted by faculty, staff, and students from Auburn's College of Veterinary Medicine, and offered to students interested in the field of veterinary medicine. Senior Vet Camp is for rising 9th-12th graders.
Camp participants learn about veterinary medicine first-hand in classrooms, laboratories, and outdoor facilities that include Auburn's raptor, equine, dairy, beef, and swine units. Students learn about public health, food animals, wildlife, anatomy, imaging, and first aid, as well as gain valuable mentoring about veterinary science careers.
Students experience campus-life while residing in Auburn's resident dormitories, eating at campus dining facilities, and enjoying evening social and recreational activities. Camp participants will have 24/7 counselor supervision.

Other AU Camps
Auburn University hosts over 100 summer programs designed to educate and inspire youth in a variety of academic, athletic, and extracurricular endeavors. Participants have the opportunity to further their education and skills while experiencing life at Auburn University and making new friends from around the country.

---
In-State Summer Camps
Alabama Governor's School
The Alabama Governor's School is a 13-day residential program housed at Samford University for gifted rising high school seniors in Alabama. Students are nominated for the program by their high schools. Nominees must have earned at least a 25 on the ACT, 170 on the PSAT or 1100 on the SAT (CR+M) within the last two years. In addition, they must complete a one page essay. Two teacher recommendations, a transcript, and a nomination form from the principal must also be submitted.
---
Birmingham-Southern College Camps
Birmingham-Southern College offers a full roster of specialized indoor and outdoor activities and education for the freshly out of school. Registration forms and price information are available online for the majority of BSC's summer programs; dates and application deadlines vary.
---
Jefferson State Summer Studies
Jeff State Community College has three campuses to better serve students in the community as well as online opportunities to help students get a jump-start on their college education.
---
University of Alabama at Birmingham Summer Camps
The University of Alabama at Birmingham offers a variety of summer camps in the arts, science, engineering and sports.
---
Out-of-State Summer Camps
Converse College Summer Workshops
This college in South Carolina offers workshops focused on science and writing for rising 10th-12th graders.
---
Global Scholar
Global Scholar is the only summer program on global issues that links directly to year-round opportunities to take action. Scholars learn by doing and leading, not just talking. They offer two summer sessions at American University in Washington, D.C.
---
Junior Statesman Summer School
The JSA Summer School offers a challenging, dynamic academic experience for students who have a passion for making a difference. For over 75 years, non-partisan Junior Statesmen programs have provided an unparalleled training ground for the students who will be the civic leaders of their generation. JSA Summer Programs prepare students to tackle the challenges facing their communities, our nation and the world.
---
Memphis College of Art's Pre-College
Students enjoy the full college experience—living in the MCA dormitories and attending concentrated instructional sessions during the day—and can receive college credit.
---
University of Notre Dame Summer Experience
Notre Dame's Pre-College experience allows students to explore their intellectual capacity and discover inner self.
---
The University of Mississippi
Ole Miss offers a variety of camps for all ages, including camps for Adults, Teens and Elementary School students in writing, theater, sports and more.
---
Sewanee Bridge Program in Math and Science
The Bridge Program in Math and Science at Sewanee is a three-week residential experience for twenty rising high school seniors. Selection of students will be based on academic performance and their potential to contribute to and enrich campus diversity.
---
Smith College Summer Science and Engineering Program
The Smith Summer Science and Engineering Program (SSEP) is a four-week residential program for exceptional young women with strong interests in science, engineering and medicine. Each July, select high school students from across the country and abroad come to Smith College to do hands-on research with Smith faculty in the life and physical sciences and in engineering.
---
Summer Discovery
Summer Discovery is the world's finest and most popular summer high school, pre-college and study abroad programs. Every summer, more high school students choose Summer Discovery than any other program of its kind.
---
Vanderbilt Pre-College PAVE
PAVE is a six-week summer pre-college program designed to strengthen the academic skills of students who are planning to enter a college engineering, pre-medical, science, or technology program. If you are an eleventh grader and planning to take advanced placement or honors mathematics and science courses, the pre-college PAVE program will fortify your senior year and potentially improve your ACT, AP, SAT and TOEFL test scores while increasing your chances for admission when you apply to college.
---
Visions Service Adventures
VISIONS summer community service programs for teens, and middle school students, blend ambitious volunteer projects, cultural immersion and fun. You will know the people whose lives you impact and will return home a more confident global citizen with genuine appreciation for our multi-cultural world.
---
Washington University High School Summer Experience
Washington University's high school summer programs provide academically talented high school students who have completed their sophomore or junior year with a unique opportunity—the chance to try out college, the ability to earn college credit, and the excitement of living and bonding with fellow students from around the country and the world.